Empty Nest—Our Second Issue...
Summer. Well, it still is, technically, for a week yet! And, welcome to the second issue of Empty Nest. This second issue has been almost as much of a baptism of fire as was the first. Wonderful writers contributed articles, Elizabeth transferred all the files to me, and I took over doing the html. (You'll see in "Wedding Bells" why this article took so long—I ended up throwing my daughter's bridal shower instead of working through the process of publishing an issue on my own.) Well, nothing ventured, nothing gained. But, here is is, and I hope you enjoy it!
New for this second issue, Bonnie Boehme has joined me as Associate Editor. Bonnie's expertise in the publishing world as an editor is without parallel, and I'm thrilled to have her on board. Bonnie edits the articles and acts as a sounding board for ideas for the publication. She did her B.A. in English and M.A. in Linguistics at University of Delaware. Her publishing work has been primarily in the fields of Medical and College textbooks. As a single parent, she recently launched her only child, Geoffrey, into a career as a chef.
We received responses to many of the surveys we sent out and will be instituting changes we've chosen to make as a result over the next several issues, so stay tuned. Thanks to the many readers who responded. If you haven't received a survey and would like one, or would just like to send comments, please do! See our Contact page for more info.
I think you'll find the features in this issue of Empty Nest both varied and interesting: The Long-Distance Relationship brings up the important issue of creatively maintaining a connection between yourself and loved ones living far away. We're honored to have Frank D. Quattrone contributing. (Take note, those of you who requested more male perspective!) I offer Retirement Versus the Encore Career to make us all think about how to spend our retirement. As my daughter's October wedding approaches, I also continue in this issue my recount of the complications of Planning a Destination Wedding. (Of course, the winter issue will include the conclusion!) Finally, we interviewed Louise Doskow, medical editor and activist extraordinaire, in Real People Empty Nesting.
We've also covered in our Money department, compliments of Amie Bonner, Financial Planning for Retirement. (It's never too late!) In Family, Maryanne Soper offers a tip for dealing with an empty nest: Take in an exhange student! Alicia Wright, in Culture, offers up a book review of Karen Staibiner's collection of touching essays, The Empty Nest. I propose in Travel that if you've got the travel bug but can't make the time or spend the money (yet), you can always satisfy the urge by joining a local geographical society.
As always, if you love the magazine, drop us a line at editor@emptynestmag.com. If you hate it, drop us a line, too. Or, if you're not swayed in either direction, also let us know how we can improve. What do you want to read about? How do you want it all to look? What works best for you?
Are you a writer interested in empty nesting topics? Or, an empty nester with a story? Send along your article (or a proposal). We'll consider it for publication. This is your magazine—let us know how it can best serve you. We're looking forward to hearing from you!
Thanks for stopping by. Remember to keep in touch!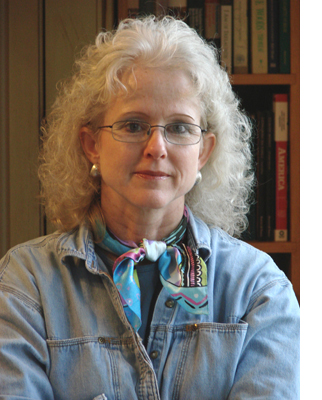 Robin Bonner
Editor, Empty Nest